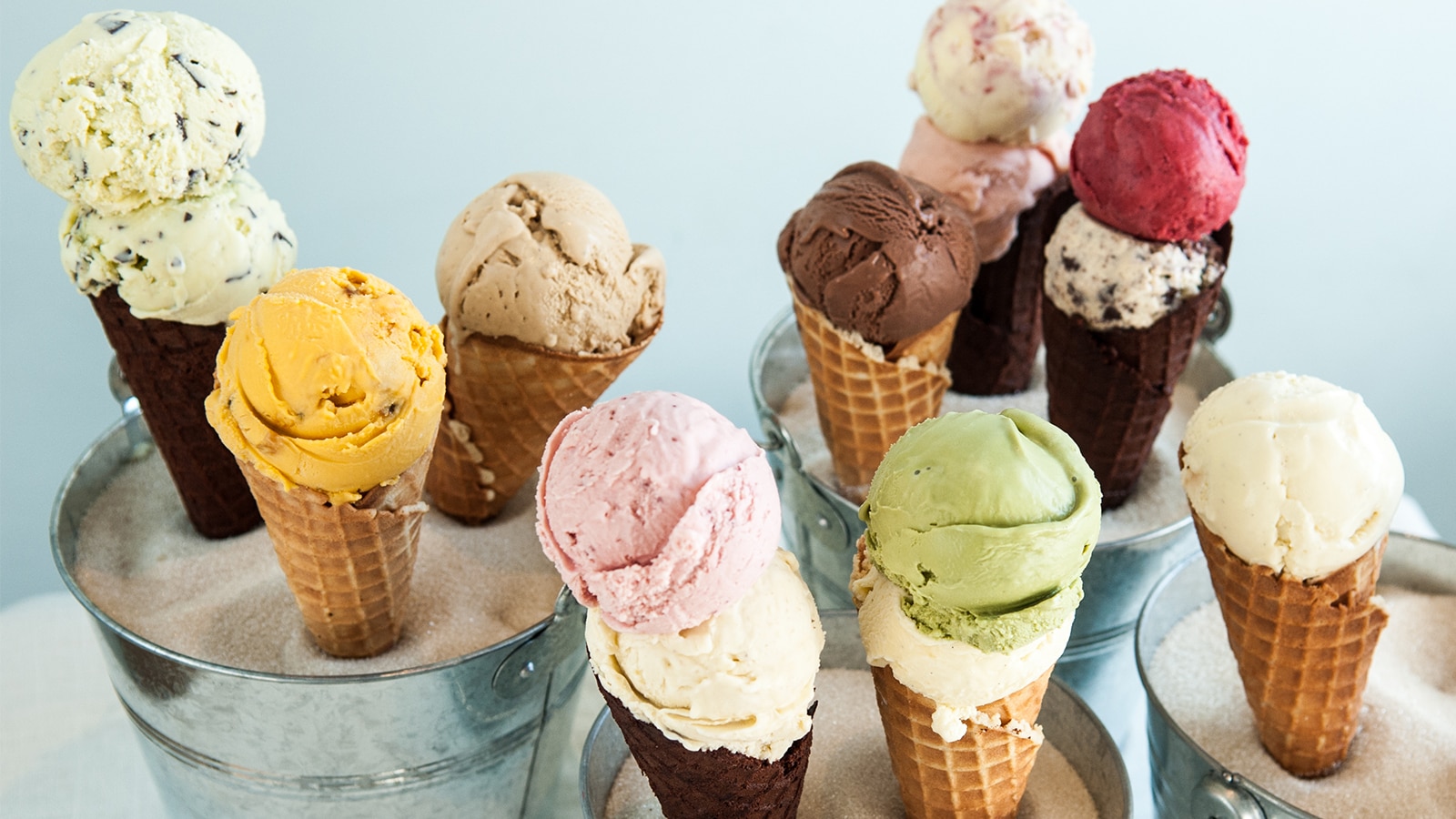 10 Types of Ice Cream Popular in the World. Ice cream is everyone's favorite food. Likewise for people all over the world. Here are 10 types of ice cream that are typical and popular in different countries.
Gelato – Italy

10 Types of Ice Cream Popular in the World. In Italian, gelato means frozen. At first glance, ice cream with gelato is similar, especially when using cones together. The content of air bubbles in this typical Italian ice is not as much as ice cream. That's what makes gelato have a denser texture.
Also, the main ingredients are different, namely from milk and milk fat content which is quite low. Gelato also doesn't use the cream at all.
Mochi ice cream – Japan

Many people are familiar with mochi cakes, but actually, this mochi cake originates from Japan which is made from glutinous rice which is ground to become soft and sticky. Mochi has a round shape that has various fillings. This Japanese dish is generally served during traditional mochitsuki celebrations or Japanese New Year celebrations. In Indonesia, the famous mochi cake from the Sukabumi and Bandung regions. In fact, now there are ice cream manufacturers selling mochi ice cream variants in Indonesia.
Kulfi – India

Kulfi, or Indian and Pakistani ice cream, is a sweet, rich dish that is perfect to enjoy in hot weather. The kulfi that is sold on the sidewalks is usually placed in a special container made of pottery called Matcha which contains ice and salt so that it doesn't melt easily. There are also some unusual flavors, namely mango, vanilla, and rose. The presentation is also very unique, using a leaf or stick and then sprinkling with spices such as cardamom, saffron, pistachio nuts, and rose syrup.
Read also : Dessert for an Elegant Dinner Party
Frozen Yogurt – United States

Yogurt is a delicious and healthy drink. In fact, in the United States, frozen yogurt is a specialty. It's also easy to make, just freeze yogurt in the refrigerator, and can be served with fruit salad and jam as a dressing. The finished frozen yogurt can be placed in a plastic or glass container.
Dondurma – Turkey

Dondurma may look like ordinary ice cream, and even taste like normal ice cream, but this ice has a texture unlike any other ice cream because the main ingredient itself is goat's milk. The shape is thick with a slightly hard texture, so you have to chew it to eat it.
Paletas – Mexico

Paletas at first glance look like pop ice cream with a thin stick as a handle. This typical Mexican ice is made from fresh fruit. There are two kinds of paletas, namely Aguas, whose main ingredient is water or fruit juice, and the / de crema which means cream. Both types of paletas are delicious, of course.
Es Puter – Indonesia

This ice, which is usually found in front of schools and at wedding receptions, has become the prima donna of Indonesians because of its cheap price and delicious taste. The serving of rotated ice, as the name implies, is a distinctive feature and cannot be found in any country.
Clotted Cream – UK

Clotted cream is ice cream made by heating full cream cow's milk using water vapor, then slowly cooling it. Thus, the cream content rises to the surface and forms a clot. This Clotted Cream is golden yellow. Often also served with strawberries or strawberry jam on top.
Ais Peanut – Malaysia, Singapore

Ais peanut means "ice peanut", also known as ABC (Air Batu Campur) is a Malaysian dessert which is also commonly found in Singapore (called ice kachang), as well as in Brunei Darussalam. The favorite topping for residents is durian topping.
Sorbetes – Philippines

Sorbetes is a traditional ice cream made in the Philippines. Its appearance is similar to sorbet, but it is a different matter. Usually served with a small wafer or sugar cone until now it is commonly found with bread. This delicious ice is made from coconut milk or cow's milk.